One of the most dramatic months of my life ended last Sunday evening when our plane took off from Auckland Airport, just hours before it was shut down by the worst cyclone in New Zealand's history.
As reported in past weeks, the month began with my wife breaking her arm two days before departure to down under, an unexpected stent operation for myself, followed by a positive COVID test two days after arrival in Auckland, then a deluge of 'biblical proportions' as described in local papers, augmented by the cyclone wreaking havoc throughout the land.
Also as earlier explained, our trip was to farewell my 100-year-old mother who passed away peacefully two days ago. My wife and I were grateful for this opportunity to spend the last month of her life together, despite all the other dramatic developments.
More dramatic however than all these other events was the astounding story I heard this month of a young Muslim Saudi doctor who came to Auckland some years ago to learn English. Ahmed Joktan was not just any young Saudi. His father was a mufti from Mecca, an Islamic scholar and hyper-conservative Wahhabist leader.
White pillars
Ahmed's life was transformed in Auckland after a 'majestic, otherworldy figure' appeared to him in a dream during Ramadan. This 'glorious, radiant figure' told him to 'go to the house with white pillars – there you will find the truth'. It was in that 'house with white pillars' where I heard this story directly from the 'very tall white man' who became the mentor of this young Saudi.
In his book, 'A night of power', Ahmed begins his story tracing his family line way back to the geneology of Shem (Genesis 10:26-29; 1 Chron 1:19-23), and his tribal line of committed jihadists. He remembers the feasting and celebrations after 'Allah's victory' of 9/11. From the age of two he had prayed in the mosque five times a day. He had memorised the Qur'an by the age of thirteen, suffering agonising beatings on the soles of his feet for misquoting the Qur'an. As a teenager, he attended jihad training camps to learn terrorist tactics and how to behead infidels. Jihad was the wholehearted desire of his childhood, he confesses, until Isa, Jesus Christ, appeared to him in this dream.
While his father wanted him to become an Islamic judge and scholar, Ahmed chose to study medicine. To his surprise, the studies were all in English, the 'forbidden language of infidels' as he had heard all his life. To master the language, he looked for an English-speaking country where he could be immersed in the language 24/7 for a summer season. He discovered that New Zealand did not require visas for Saudis. So arriving in Auckland he found himself confronted by the culture-shock of secular culture with females wearing 'revealing' clothing and 'unclean' food.
During Ramadan, he gathered with other Muslims to observe the festival. On the 'night of power', he chanted the Qur'an prayer: 'Guide us to the straight path'; and recited the prayer for forgiveness one hundred times; 'I seek the forgiveness of Allah and repent before him'.
That night in his vivid dream the 'infinite and glorious' visitor spoke to him in Arabic. Ahmed was terrified. As a devout Muslim having been away from Islamic territory for more than three days, he was afraid of being vulnerable to satanic attacks. He awoke from his dream soaked in sweat and filled with wonder and terror. Surely, he thought, he had seen Satan himself. He began to pray, repeating Qur'anic verses to ward off demons.
Stunned silence
At language school the next day, the teacher asked her students to tell, in English, about a recent experience. All Ahmed could think of was his dream, so he told the class what had happened, concluding that he thought he had been attacked by Satan, and wanted to return to Saudi Arabia as soon as possible.
His teacher stared in stunned silence, and then said: 'You have seen Jesus!' She wrote on a paper the name of a man who could explain the dream to him, and the address of his church. Confused and distrusting, he ignored the paper, left the school and wandered the streets for hours. He found himself in an unfamiliar neighbourhood when, rounding a corner, he saw in front of him a huge white building looking like an ancient Greek monument, the 'house with white pillars'.
Cautiously he climbed the steps, entered the doorway and began exploring the auditorium, staring at huge organ pipes he had never seen or heard before in his life. Then from behind him he heard a familiar Arabic greeting: "As saalam a'alaikum!" He turned to see a tall, white man – the very person his teacher had urged him to see, he later discovered.
That was the start of a mentoring relationship leading Ahmed to surrender to the Isa of the Qur'an, the Jesus of the New Testament, and to a life of evangelism among his own Saudi people, ruthless rejection by his own family, persecution, suffering and miraculous escapes from attempts on his life.
I grew up with those white pillars and those organ pipes. My grandfather had been the organist at this church, the Auckland Baptist Tabernacle, where I am still a missionary member. The tall white man is a fellow church member, Bryan Johnson, who first told me this story, which is published under various titles including Mecca in my wake.
Pretty dramatic, don't you agree? And this was just the beginning of his story…
---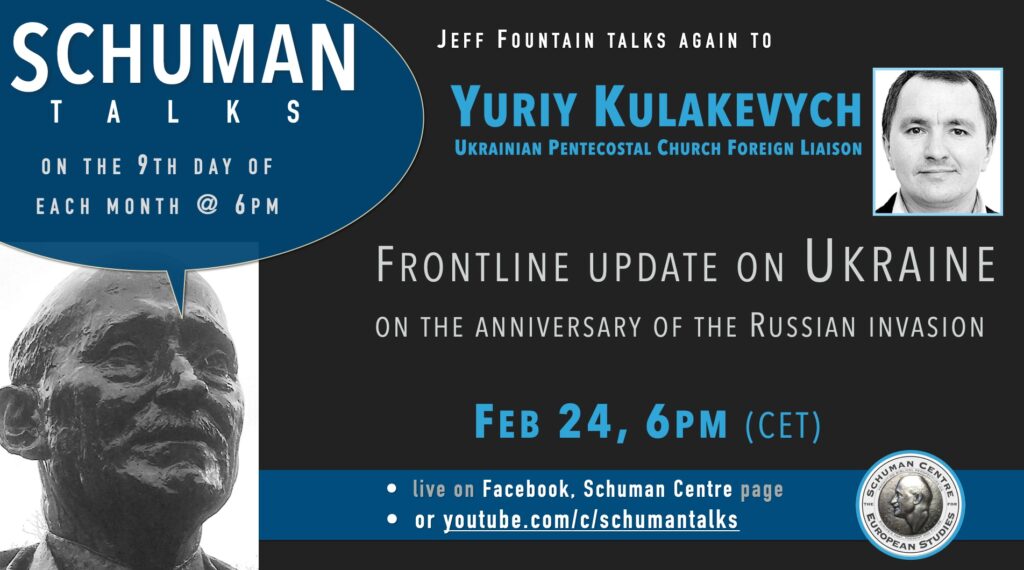 Till next week,