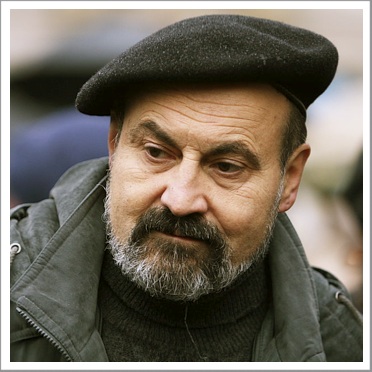 Questions bombard us from all sides. Where and when will the next Islamist terror attack be? What will Putin do next? What effect will the Greek elections have on the European economy? Can democracy survive the intolerance of the 'tolerance' parties? Where is Europe headed? What message of hope do we have to bring to Europeans today?
In last week's WW, as we reflected on the dramatic events in France, we asked how we could respond to these troubled times in the spirit of Jesus, and promised to share ways to help equip us in this coming year.
One response to current issues is the 're-arrange the deck-chairs' option, pretending that the future will be 'more of the same'. We can block out the outside world, and keep really busy with church or organisational activities, without daring to look around and ask what is changing in the larger context of our 'mission field'.
Another is the 'circle the wagons' response, defending our inner circle at the local or even national level: let's turn back the clock, close the borders, throw out the foreigners, go back to our own national currency and look after ourselves; like king Canute trying to stem the tide.
But are either of these options really realistic or responsible in our interwoven, globalised world where we are all affected by events outside our own localities and borders? and where cooperation on supranational levels is essential for effective action?
Some issues may seem overwhelming, and not immediately relevant to the task of 'spreading the good news'. But what is that good news if it does not bring hope, perspective and transformation in the here and now? How serious are we about praying for God's Kingdom–his rule, government or shalom–to come here on earth, in Europe, in ever-increasing measure, as it is in heaven?
Where however can we wrestle with such questions facing Christians in Europe today? Let me suggest several opportunities we are offering from the Schuman Centre this year.
• The State of Europe Forum, Riga, Latvia, May 8 & 9.
Following previous events in Athens, Dublin, Copenhagen and Budapest, this year's forum in the capital of Latvia will start with a public meeting in the St Peter's Church, a Unesco, World Heritage Site on Friday May 8, addressed by Prof dr Tomas Halik from Prague. Dr Halik (pictured), a former advisor to Vaclev Havel before and after the 1989 Velvet Revolution in Czechoslovakia, brings a faith perspective on contemporary issues tempered by communist persecution on the one hand, and secularist disdain on the other. He is the laureate of the 2014 Templeton Prize, visiting lecturer at Oxford and Cambridge, and his book 'Patience with God' (2010) was awarded Europe's best theological book prize.
The main day of the forum is Saturday May 9, Europe Day, the 65th anniversary of Robert Schuman's declaration proposing the European Coal and Steel Community, regarded as the official birth of the EU. The forum aims to evaluate the current state of Europe in the light of Schuman's vision for 'a community of peoples deeply rooted in Christian values'. It offers a choice of twenty seminars in five tracks: economic, politics, society, religion and environment; with input from politicians, academics, theologians, practitioners, church leaders and economists from across Europe.
A parallel State of Europe Youth Forum begins two days earlier on May 6 and includes participation in the main event, offering exposure to seasoned practioners for young aspiring professionals and students.
For registration and information, see: www.stateofeuropeforum.eu.
• The Continental Heritage Tour, July 4-19. Last year my wife and I led a Celtic Heritage Tour through Ireland and the British Isles. This year we return to the continent to visit 40 locations in Holland, Germany, Czech Republic, Switzerland and France, in search of people and movements who shaped Europe through their faith. This experience offers a hands-on historical perspective on today's Europe. We'd love to have you join us. See www.schumancentre.eu/courses-events/continental-heritage-tour.
• The Masterclass in European Studies, Aug 2-8. This intensive five-day course for students and young professionals (but open to all), follows previous classes in Amsterdam and Geneva, this time in Brussels, with a special emphasis on understanding the EU. Dr Evert Van der Poll joins me in teaching on the gospel and the making of Europe, with field visits to the European Parliament, the Erasmus House and Vilvoorde where William Tyndale was martyred. See further on: www.schumancentre.eu/courses-events/masterclass-in-european-studies
Europe has become a strategic mission field. We pray the above events will equip us to help make a difference.
Till next week,
Jeff Fountain
Till next week,