Four thousand delegates to the Lausanne III Congress in Cape Town this past week are returning home as you read this Weekly Word, having experienced eight intense and unforgettable days of challenge and encouragement.

Big events like this always raise questions about whether or not the effort and expense was worth it all. That depends on what happens next. What difference will it make that these 4000 participants came together in a global congress the likes of which have only twice before been held–in 1974 and 1989?
My hunch is: much in every way.
Those present in Cape Town were just the tip of the iceberg in terms of global participation. Countless thousands, potentially millions, followed proceedings by internet and email, and the podium messages were videocast to every corner of the earth. No one will ever know the long-term impact of this event. It's ripples will go on into eternity.
In our globalised world, big events and technical connections are essential for personal networking and exchange of vision and information. Last week we wrote about Network Europe, and noted the TEN's–Trans-European Networks–in all spheres of European society: from transport to telecommunications, energy to education, business to banking, sports to scientific research and much more. We asked what sort of networking was happening in the Body of Christ in Europe.
Priority
Today's Europe requires leadership committed building networks across borders, leadership mandated and resourced to build relationships with other ministries across the continent. We can learn much from how 'the world' makes priority for constant meetings and interchange–think of such 'big events' as the annual Davos World Economic Forum, or the constant gatherings of the European Parliament.
Personally I used to resent all the meetings my leadership role required me to attend. I felt I could never get on with my work–until I realised that such convening was a major part of my work.
In recent years modest efforts have been underway to develop ministry networks–'modest', as compared to the level and intensity of the TEN's. Hope for Europe was formed in the early '90's specifically to nurture such initiatives. In 2002, a pan-European congress, HOPE•21, was held as a booster event, with some 25 simultaneous consultations held in a dozen hotels across Budapest.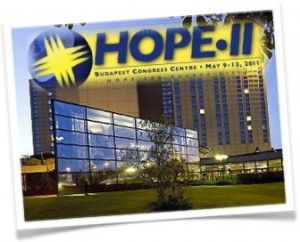 Partnerships
After nine years, we are holding a second such congress, HOPE•II, again in Budapest. We are calling for up to a thousand leaders from all over the continent to gather again in Hungary's capital May 9-13 this coming year.
Artists, researchers, evangelists, children's workers, urban missioners, theologians, women in leadership, leaders of the African diaspora in Europe, church planters, leadership trainers, worship leaders, prayer networkers, workers with the disabled and many others will spend two days in intense consultation.
Plenary sessions will present a plethora of speakers and artists including Dr Philip Jenkins, Dr Vishal Mangalwadi, Pam Rosewell-Moore, Gerard Kelly, Martine Vonk, Dr Thomas Schirrmacher, Patricia Green, Dr Andreas Walker, Darrell Jackson, Victor Hashwell, Dr David Bjork, Prof. Matteo Callisi, Uwe Steinmetz, Liviu Mocan and others.
(For further information and registration, see the Hope for Europe website, www.hfe.org.)
We hope to pick up in Budapest where Cape Town left off. Can we afford not to gather to pray and strategise for our continent?
Till next week,
Jeff Fountain
Till next week,