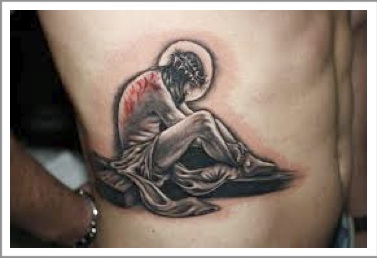 Earthquakes in Paris and London, but not much has changed in Brussels or The Hague. That's the bottom line of the European Parliament elections.
Geert Wilders' 'glorious revolution' didn't exactly happen for him in Holland, although it did in France and the UK. Which will have repercussions at the national political level, especially in France where the emperor really has been left with no clothes on.
However the basic configuration of the European Parliament doesn't change much. For all the media talk of shake-ups, the populist parties remain a minority and a rather diverse group unlikely to sway parliamentary consensus.
Still, to see significant sections of the public in some countries prepared to vote for xenophobic and anti-semitic parties remains disturbing and ominous. The vacuum of leadership either from centre-left or centre-right in such a key nation as France, allowing the nationalists to capture a quarter of the vote, is not reassuring.
But now for something completely different… (or maybe still connected?)
Thursday morning I sat in a cable television studio for a talk show* on the elections. As part of the magazine format, the host asked the three guests to comment on news items that had caught our attention. The producer wanted a light counterweight to the election theme.
So I skimmed through a lightweight free daily paper and settled on the full front page photo of the heavily tattooed David Beckham modelling mens underwear.
Perfection
I had often wondered what motivated people to cover themselves with these indelible art forms, some of which are downright ugly. But what struck me in this photo was the clear theme of some sort of spirituality running through Beckham's choice of images collected over the years. What lies behind that?
There's the guardian angel with arms outstretched across his shoulder blades. And the winged cross tattooed during the 2004 European Championship in Portugal (remember when he sent his penalty shot flying over the bar? Perhaps the wings were a mistake.) Mandarin Chinese characters spell out 'Death and life have determined appointments, Riches and honours depend upon heaven.'
Then there's Jesus on the way to the cross (see photo), inspired by a Matthew Brooks painting, 'Man Of Sorrows'; plus another Jesus with cherubs, a Beckham-look-alike, being lifted from the tomb by three cherubs, supposedly sons Brook, Romeo and Cruz, whose names are also inscribed elsewhere on the famous torso in Gothic script. Daughter Harper also has her own place on his neck, her middle name 'Seven' being depicted in the Roman numeral VII, dad's Manchester United number. It is also the number of perfection, hence the Latin inscription Perfectio In Spiritu on his right arm.
Among other texts are My son, do not forget my teaching but keep my commands in your heart, and Pray for me.
So what does this all mean? What lies behind Beckham's spirituality? In England there has been much discussion on the public fascination with Beckham. 'Beckham is the creature of public imagination, a blank screen refracting other's dreams,' wrote one columnist. 'We can make him up as we go along. A one-size fits all attraction, Beckham is a shrine-filler for Prime Ministers, monarchs, fashion designers and the entire schoolgirl population of Japan'.
Emptiness
Football offered a kind of transcendence and ecstasy once regarded as the province of religion, suggested another writer. Someone else proposed that Beckham perfectly represented the current age because he was a curious mixture of technical ability, pleasant personality, and philosophical emptiness. 'When we look at him, we see our culture reflected back.'
'Philosophical emptiness'… is that behind today's political vacuum which allows populists to flourish?
Perhaps, but what is clear is that the missiological challenge for us today is connecting with the Beckham generation; how to communicate good news into a mix-and-match spirituality with no ethical demands; how to meet the spiritual hunger of seekers who believe the last place they will find spiritual reality is in the church?
An enormously ripe field awaits the right approach. Some are enjoying surprising responses as they learn the language and sensitivity needed to present biblical truth in fresh ways to those engaged with paganism and New Spirituality. YWAM colleague Jari Koivu reports people lining up for an hour wanting prayer at 'Open Sky Cafés' he and his team run at Mind, Body, Soul fairs. Truly these fields are ripe and ready for harvest, something we haven't seen for a while in Europe!
Jari and I will join Steve Hollinghurst (Church Army, UK) and Ole Skjerbaek Madsen (In the Master's Light, Denmark) in Sheffield, England, to lead a conference on evangelism in a new age over the summer solstice, June 20-22. For information details and registration, contact s.hollinghurst@churcharmy.org.uk. See you there?
Till next week,
Jeff Fountain
*see www.family7.nl
Till next week,