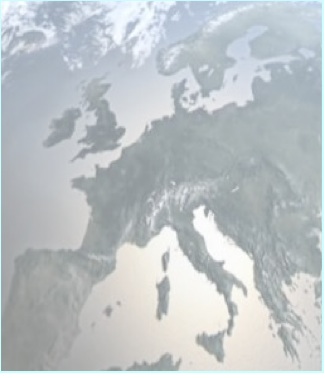 Europe, the nursery of world Christianity, has itself become a most challenging and strategic mission field. Late last century, Lesslie Newbigin signalled this development when he compared the difference between the pre-Christian pagan and the post-Christian pagan to that between a virgin and a divorcee.
What hope is there then for the continent that has been fundamentally shaped by the gospel but, paradoxically, also by its rejection? We evangelicals have often developed blind spots distorting our vision of Europe, for various reasons. To correct these distortions we need to:
• Look back: Christians should be aware of how the Bible and the story of Jesus have been the most influential shapers Europe's past. The Bible profoundly shaped European art and music, marriage and family, language and literature, business and economics, education and scholarship, healthcare and hospitality, science and technology, law and justice, politics and democracy, and much more.
More recently, the vision for Europe as 'a community of peoples deeply rooted in Christian values' midwifed the birth of the European Union. Yet we evangelicals have too often watched critically from the sidelines as Catholics fought to embed biblical values, including solidarity and subsidiarity, into EU thinking.
• Look beyond: We also need wide-angle-lens vision to view Europe beyond our nationalistic and denominationalistic perspectives. Catholics have a pan-European (and global) communion. The Protestant Reformation fostered nationalistic perspectives and territorial churches. Later, evangelical 'free' churches focused even more narrowly on the local church. Perhaps we can say it this way: 'Catholics see woods; Protestants see trees; Evangelicals see branches'.
Europe has hardly been on the radar for evangelicals. Popular eschatologies assume Europe will become more apostate. But can it ever God's will for His will not to be done in Europe?
• Look forward: If the story of Jesus was the most influential shaper of Europe's past, why should that not also be true of the future? We should ask ourselves, 'what sort of Europe would please God?' No one wants to turn back the clock to 'Christendom' when the Church dominated both government and society. However we can pray and work towards a Europe based on Christian values of forgiveness, reconciliation, solidarity, justice, faithful relationships and creation stewardship.
• Look around: Europe today is experiencing serious crises in economics, politics, society, religion and environment. Crisis has become the new norm for Europe. It should reshape the missions agenda of the European churches. Looking around, we should also note the different kinds of Europeans among whom we live. Post-Christian, post-communist, post-modern, post-migrant and post-secular Europeans each require tailored approaches. That could result in many fresh expressions of church.
• Look within: Yet the most challenging Europeans of all are ourselves: average Christians! Like rabbits caught in the headlamps of secularism, we often feel intimidated, immobilised, unable to articulate our faith in the public square. Our short memories of what God has done in the past in Europe rob us of vision for the future. We are often church-centred rather than kingdom-centred, and seek the comfort zone of fellowship with like-minded believers. A transformed Europe will begin with transformed disciples, a transformed Body of Christ.
• Look again: Let's take another look at Europe, this time to see what God is up to. We can see shakings of God in the Marxist world, the Muslim world and the world of Mammon as signs of his active participation in human affairs. Renewed spiritual hunger, new stirrings of prayer, fresh expressions of church, migrant churches restoring faith, colour and boldness in our cities, new ecumenism of the heart between ancient traditions and a recovery of awareness of the gospel as transforming all spheres of life are signs of hope in our continent today.
• Lastly, look up: Our hope is not based on circumstances or trends. It is grounded on God's person and promises. As people of hope, pregnant with God's future, we look expectantly past today's crises to see how the Lord of history will fulfill His purposes for Europe and the wider world.
Till next week,
Jeff Fountain
This is a shortened version of a Lausanne Global Analysis article to be found here on the Lausanne Movement website.
Till next week,